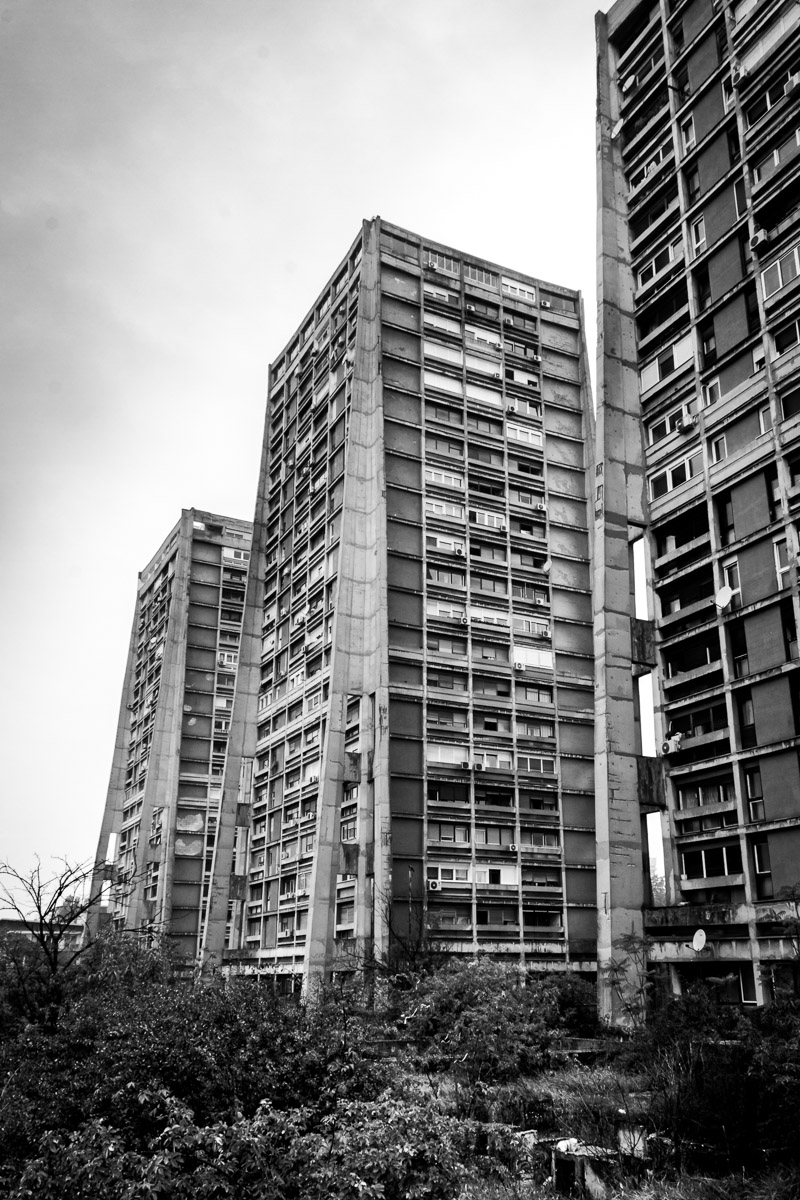 RICHTER'S RAKETE - Post-war concrete architecture
Rakete (Croatian for rockets) is the name of three concrete towers built in Zagreb (Croatia) during the 1960s and designed by the Centar 51 Design Group firm under the supervision of Vjenceslav Richter. This brilliant example of Brutalist architecture is located in the Trnje district close to the town's historical centre. Therefore, it finds itself essentially separated by the rest of the Socialist developed neighbourhood and cradle of Brutalism Novi Zagreb situated instead south of the Sava river.


Therefore, the three skyscrapers easily stand out in their sheer size and shape against the surrounding landscape. The sharp and symmetric lines project imposing grey volumes towards the sky, which make the Rockets for an easily recognisable landmark. However, from up close the complex reminds of a dark and rotting concrete maze, result of a utopian fantasy, which nature is now slowly repossessing and breaking down.


Nevertheless, in the '60s Brutalism represented a groundbreaking concept in architecture for its futuristic look, cheap realisation costs, and urban planning efficiency. Building on Minimalism and Modernism, Brutalism developed around the post-war concept of state power and in response to the quickly developing "post-war city" environment. The output of this model resulted worldwide in massive buildings and earnest geometries, where reinforced concrete and right angles represented the main architectural elements. In residential areas, this often materialised into monolithic, self-reliant, and centralised apartment blocks, blueprints for utopian and independent micro-communities.


While in the Capitalist hemisphere Brutalism's popularity eventually lasted only a couple of decades before being replaced by new styles and improved urban theories, in most Socialist countries it became a central aspect of everyday life. Today, Brutalism generally holds a mixed reputation among the public mostly due to its features being hard to integrate into modern cityscapes. However, Richter's Rakete represent in Zagreb not just a grey and dull relic of Socialist Yugoslavia, but rather a popular and characteristic landmark symbol of the complex post-war history of the town and country.