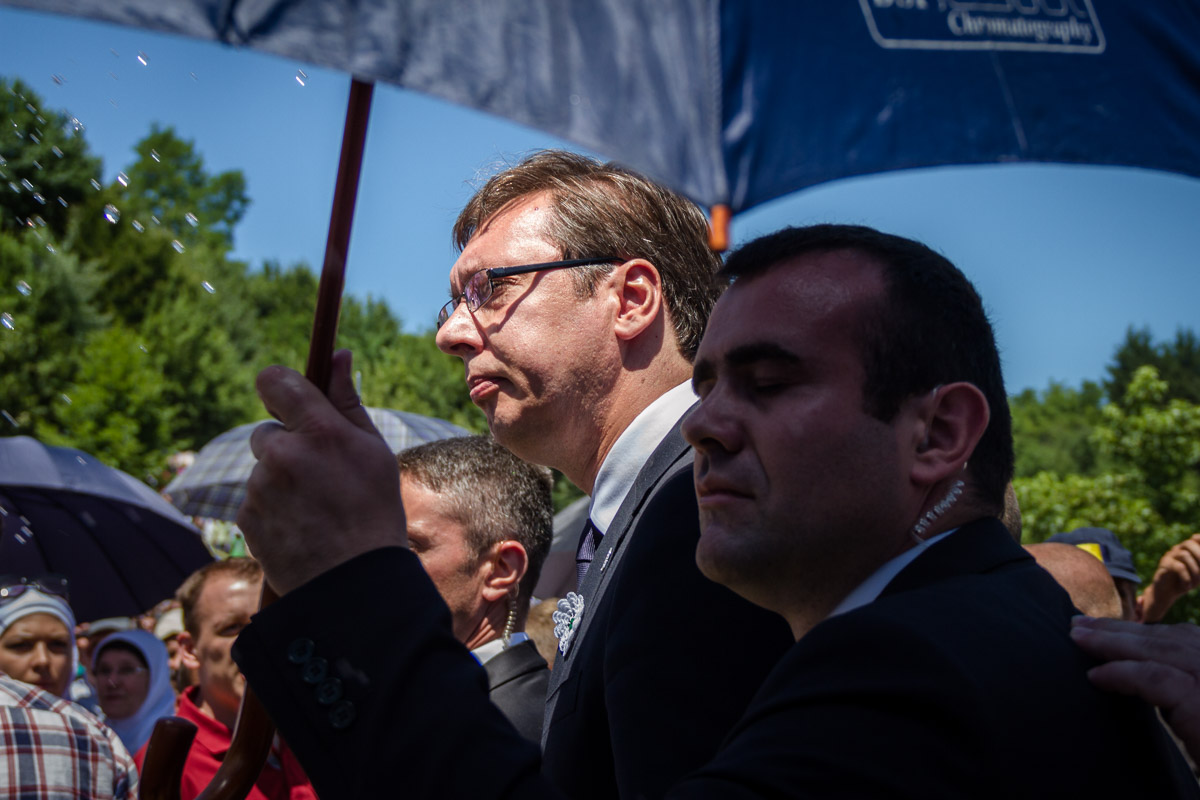 SREBRENICA, STILL AN OPEN WOUND
Srebrenica (BiH), July 2015. Twenty years ago, the military conflict which devastated the central Balkan regions peaked on July the 6th 1995 in the Srebrenica massacre, during the few days which followed the fall of the besieged Bosniak enclave. Contextualised in the wider frame of the breakup of Yugoslavia after Tito's death, the attack has become known as one of the darkest moments in the Bosnian War as well as in the European post-WW2 history.


In a matter of days, Serb and Serbian military forces proceeded to systematically kill more than 8000 people, much of the male Bosniak population of the Bosnian village. A planned operation aimed at achieving the long-sought ambition of an ethnically united Greater Serbia. The consequences of the attack and the events which took place in Srebrenica contributed to shape a nationwide ethnic and socio-religious narrative which still resonates to this day in Bosnia and Herzegovina's everyday life.


Today, the wounds of this massacre have yet to heal. On July the 11th 2015, about 50.000 people gathered at the Srebrenica-Potočari Genocide Memorial to commemorate the victims of the massacre and bury 136 recently-identified bodies. Many international political leaders attended the event. Among them, acclaimed former US President Bill Clinton – whose administration brokered the 1995 Dayton peace agreements – and Serbian Prime Minister Aleksandar Vučić, who was soon forced to flee the event amidst protests and unrest.


As two decades have passed, the shake up which swept the country after the end of the War has yet to be fully absorbed. On one side, the local population feels outraged by the controversial standpoint of the Serbian government towards the War, and on the other feels betrayed by those organisations and countries which came to rescue but failed in safeguarding peace. This situation is made further complex by the Dayton Agreement. An imposed status-quo which managed to put an end to the War, but which failed to seek a deeper solution than the proposed mere political one.


While the country is today ready to look ahead at its future, the bitter past still lays dormant beneath the soil of Srebrenica and in the hearts of the Bosniak community. The remembrance day organised at the Srebrenica-Potočari Genocide Memorial somehow demonstrated how what happened during the War has yet to be assimilated. Much work still has to be done in order to fully reconcile Bosniak and Serb communities, in an ethnic landscape which is now more divided than ever before.